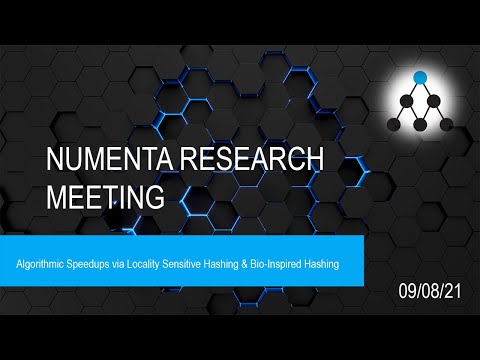 Anshuman Mishra talks about algorithmic speedups via locality sensitive hashing and reviews papers on bio-inspired hashing, specifically LSH inspired by fruit flies.
He first gives an overview of what algorithmic speedups are, why they are useful and how we can use them. He then dives into a specific technique called locality sensitive hashing (LSH) and goes over the motivations of using these types of hash algorithms and how they work. Lastly, Anshuman talks about the potential biological relevances of these hash mechanisms. He looks at the paper "A neural algorithm for a fundamental computing problem" which outlined a version of LSH inspired by fruit flies that uses sparse projections, expands dimensionality and uses a Winner-Takes-All mechanism.
Paper reviewed: "A Neural Algorithm for a Fundamental Computing Problem" by Dasgupta et al.