Hello,
I'm very much a HTM newbie and trying to read as many papers as I can, so go easy on me!
I'd like to experiment with HTM on CT scan sequences of lungs, to see if it can detect a nodule (tumor) within a CT scan. I'm aware you can achieve this with CNN.
A CT scan involves taking a series X-ray images (slices) from the top to the bottom of an organ.
For example (CT on lungs):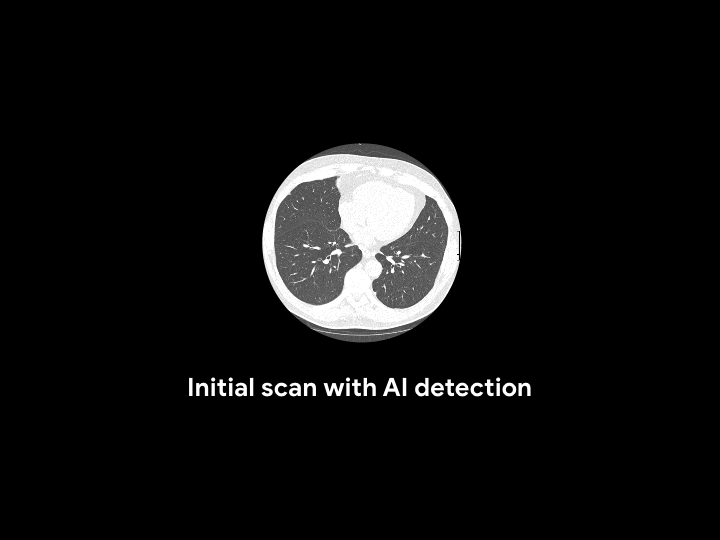 I was thinking:
a full CT scan (comprised of all slices - from the top of the lungs to the bottom) could represent a single pattern to be learned
make the CT scan artificially temporal by transforming it from series of images into video format
do any necessary preprocessing - binark mask, normalisation
encode the data into SDRs and feed to the temporal pooler
after training, introduce a CT scan with an anomaly (nodule)
Questions:
could this work even if it is artifically temporal? will it not work because HTM predicts at every time step?
would there be too much variation between scans (scans from different people, not the same pair of lungs every time - could it still learn the pattern?)
how many training instances would it require?
would this require some serious resources to run, or will that depend on how much I can reduce the size of the input data?
Thank you very much in advance!
Dee